ASM Conseils was founded in 1993 by Valérie Julien Grésin in Lyon.

We specialize in the support and development of leadership teams which are mobilizing their organization for the transformation of their company.
We address professional engagement as an essential lever for development which meets the need for meaning that every person requires to thrive.
We are driven by the belief that developing leaders with a clear and shared purpose within the company drives everyone's success.
Our practice is inspired by the values of humanism and pragmatism, to create conditions for sustainable performance with societal impact.
Our team is composed exclusively of senior consultants, drawing on a wide range of complementary backgrounds and experience.
Over the last 28 years, we have been building up our know-how in a variety of sectors and carry out more than 50% of our assignments abroad.
Activity by sector in 2020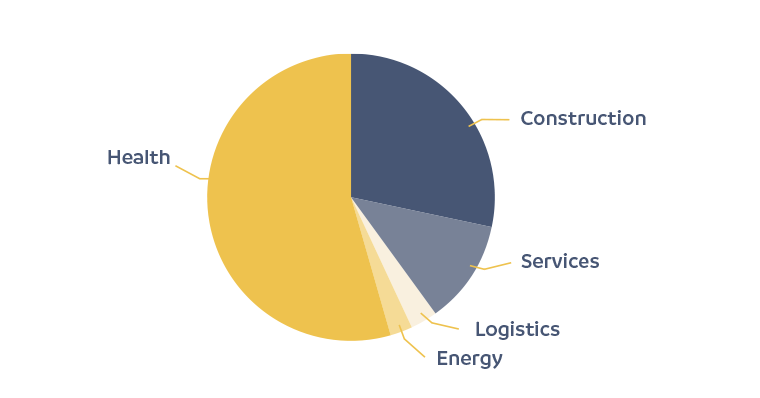 We position ourselves as business partners and place co-construction at the heart of our assignments.